866 sonuç arasından 7 - 12
Love at first sight!
"

I found him with this site

"
Joanne
Thank you so much Asian Dating :)
"

Finally my search is over! Thank you so much Asian Dating :)

"
Mely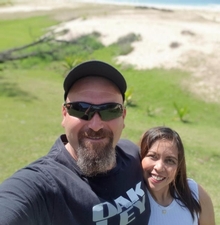 Thank you AsianDating
"

We meet on here..Wasn't easy as it is as I was aloof at first and with the Time Difference its hard to cope up and with him being on the Site forever lol and that means he had meet some members wo we cant avoid as being too comfty and ends up tried to ripped him off. It was good, He went to visit me on the country and despite my busy schedules at work I had to fit in to his. IDK too itvwas my friends who desperately made my profile not me and they Daha fazla oku >> are the one's who got aol tue excitement for me. <<Arıza

"
Patti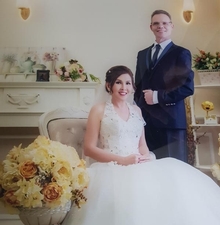 Thank you Asian dating
"

Dear Asian dating My wife Cally Chang and me ( Michael Knaack) have met through your dating site. We are now happily married and would like to share our happiness. To all who are searching for real love, don't give up.Thank you Asian dating.With friendly greetings Cally and Michael

"
Michael
I' found my one and only man of my life that I. Can called mine.
"

I' found my one and only man of my life that I. Can called mine... He's so nice person first met was in Vietnam while I'm on vacation in philippines from Taiwan. I decided to meet this man from northern ireland... And yes after we met we didn't expect the blessing we have I got pregnant and now I am officially engaged with him... Thank you so muxh Asian dating for so long a member of your site I found my man.. Jan 5 2017 was first met in Vietnam Daha fazla oku >> and were same nervous and I don't know if he would like me... Well he's so cold ❄the hands was shaking and cold and I am the one who saw first while he's busy looking and finding me in the entrance of chu chin in airport. I don't why it's just came and pup up to my Facebook. Then I tried to be a member <<Arıza

"
Joanne
We plan to get married soon
"

I saw a profile on here that belonged to a girl named Cherry from China. We did some video calls on Skype, and I knew I wanted to meet her in person. I bought an airline ticket for Cherry, and flew her to my country. We had a great time together. We plan to get married soon. AsianDating.com has SO many beautiful girls, and the girls are very sweet. I encourage all of my friends to join this site because it is a much better experience than dating Daha fazla oku >> American women. <<Arıza

"
Rick