Featured Success Stories
Steven
"because of you guys i found my love"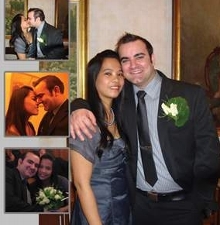 Thank you very much AsianDating, because of you guys i found my love. :-)
Kristine
"Thank you so much AsianDating for the oppurtunity to be a part of your wonderful site"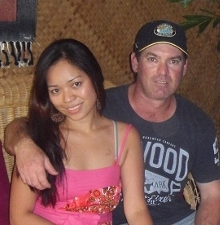 Thank you so much AsianDating for the oppurtunity to be a part of your wonderful site...I found already my partner here...We met here last May 2011 then my Australian boyfriend visited me last August 15..He already went back to his country and were planning to marry soon...Thank you AsianDating and more power..
Manilyn
"Thank you AsianDating!"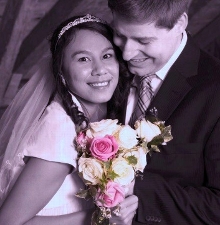 I am so thankful to this site AsianDating as i met my loving husband here, i never expect i will found him here and this website make our love possible. coordinator of AsianDating website thanks a lot you make all love possible here.
we meet my husband Janus on this website around June 2009, we exchange messages and trying to get to know each other more. He decided to visit me in Philippines month of September 2009 but i refused and ask him if it is possible October as can spend time with him after my class. Finally he came and we meet in Manila Philippines October 28,2009. I fly from Cebu to Manila just to see him. Then after that he went back home to faroe islands (Denmark) November 06,2009.He visit me again December 24,2009 as we are trying to be together during Christmas time and new year. It takes 5 times a year visiting me in Philippines just to be together. On the fifth times in Philippines that was the time he invited me to visit his place and meet his family. Finally my dreams come true as i able to come to his place with love. we are both in love and happy together, right now were married,happy and contented with each others love. Thank you so much AsianDating OUR LOVE CAME TRUE !
Khuyen & John
"Thank you AsianDating!"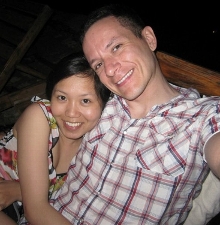 Thank you AsianDating!
We are John from USA and Khuyen from Vietnam. We found each other on your site 7 months ago. Just after some first conversations that seemed to be endless, we both knew that we were born for each other!
I'd been a member here for a few years, I'd thought talking with other members would just be a fun journey because I didn't believe in online relationship, until I met John. He didn't expect much from a dating site either but things completely changed when we met. We were so afraid, so confused, so scared of falling for someone from internet... then our honesty, empathy and feelings for each other proved that our love is true. Spending everyday to get to know each other shows us how deeply we desire to build a happy family together. We are our perfect match although we came from different backgrounds, speak different languages, live different lives, and even eat different food... All of the differences make us interested in learning from each other very much and become the beauty of our relationship. Being apart cannot stop us from loving each other more and more everyday. We are now looking forward to the day we share our lives, make our dreams come true and belong together forever!
Again thanks to your team for giving me the most wonderful man in the world. I'm so proud to say John is my husband soon to be, he is the only one I want to spend the rest of my life with! I will never stop trying to make him happy and loving him by all my heart!
Best regards and good luck to everyone!
Vietnam 07/2011
John Khuyen
Emma(i'm taken)
"Thank you AsianDating!"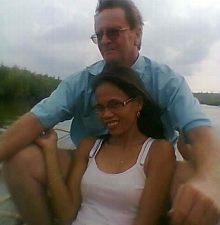 Hello everyone, I'm Happy because of AsianDating i found my Mr right, now we are engaged(last July 21,2011),soon to be Mrs Simpson, thanks a lot AsianDating!
Cupid Media, the Cupid Media Logo and AsianDating are trademarks of Cupid Media Pty Ltd.