Suksess Historier
Timothy
"Thank you AsianDating!"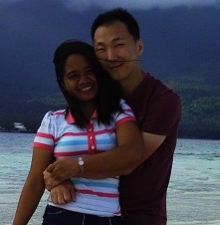 I join AsianDating for about a year. Although I didn't really try to search as much because I didn't really believe in online dating, I decided to try in 2012 and paid for a month membership. After finally trying and actually searching, I found my one and only true love. I wasn't even expecting anything. I met this Filipino and we started to talk in Jan. 1st. 2012. After talking as friends for four months, it started to get serious and finally decided to take the leap and visit her in her country. On October 26-Nov 5 , I traveled the 23 hour flight from New York to Butuan City, Philippines. It was the best time I ever had with her and her family. I knew then I had to marry her and have as my wife. I proposed to her on Nov 4th. We will be getting married in June 2013. I can't wait to be her husband. Thank you Asiandating. Because of your site, I found my Angel:)
Cynthia
"Thank you AsianDating!"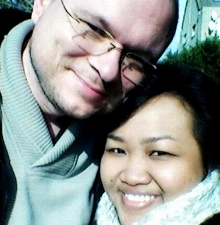 Hi AsianDating team, I just wanted to say thank you to your site, through here i finally found my someone special. We are now engaged and we will get married soon.Again thank you, keep up the good work and more power.
Cyn & Jan
Keith
"Thank you AsianDating!"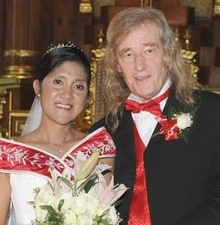 THANK YOU ASIAN DATING... i met my wife in this site last yr of Feb 2012, after 3 months of continues video chat at skype i visited her in the Philippines ( JUNE 2, 2011) AND met her family in BALAYAN BATANGAS, and last year i invited her to visit my place in England while waiting for our wedding in church ... i keep my promises which included engagement ring, trip to boracay...all the things she will dream of i did for her.. after the biggest wedding of the yr in her little village in San Piro... the biggest romance ever!!! and now were in the United Kingdom living every happily as husband and wife................to all you women of this site be honest from day one and you will fine someone of your dreams!
Daniel ng
"Thank you AsianDating!"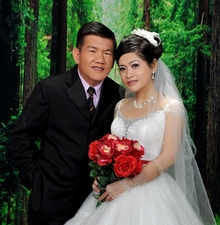 Daniel & Daisy,
Thank you Asian Dating for introducing a lovely and kind heated lady into my life & I will always cherish the moments how we met & chat online until we got married. Now we wish Asian Dating all the best for their future prospects & hope it will be the best website where singles can find their soul mates and settle down. Good luck to all members of Asian Dating & May God Bless All of You in searching for your Soul mates.
Michael
"Thank you AsianDating!"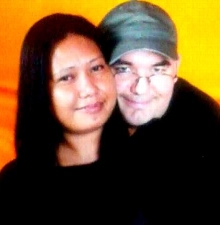 It was September 4th, and I had almost given up. I had had a bad experience with a woman that turned out to be misrepresenting herself, and was somewhat unsure about continuing my search here, when an Instant message popped up. I almost ignored it, but something told me to go ahead and let it through. I'm glad I did. From the first moment we started conversing she drew my interest in. She was polite, funny, and not at all like the women I have known before. Unlike what one would expect, her grasp and use of English was on par with women that live in the U.S. It didn't take long for us to choose to move our conversation to a video chatting program, because as wonderful as text can be, it lacks the ability to use tone and facial expressions,. Within two weeks we had made plans to meet up during a visit I was going to take to the Philippines. We continued to talk every day on Skype, becoming closer and closer. I bought a ring for her, and when I arrived at the Airport in Cebu, she was there waiting for me. We spent our time together in the Philippines exploring, laughing, and falling deeper in love every day. We visited her family, and observed All souls day with them. By the time I returned home, she was wearing the ring, and now we are waiting on the processing of the K-1 visa. The story is not over, it is only beginning. We have the rest of our lives together for our story to unfold. Thank you for making our meeting possible.
Cupid Media, Cupid Media Logoen og AsianDating er registrerte varemerker av Ecom Holdings Pty Ltd og brukes med tilatelse fra Cupid Media Pty Ltd.