素敵な出会いを見つけたメンバーからのサクセスストーリー
Francisco
"Thank you AsianDating!"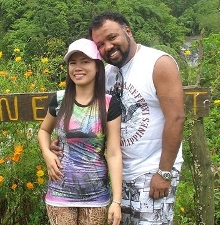 After being on Asiandating for about 5 months I found the woman of my dreams through this site. She is everything I hoped and dreamed for and after chatting with her for 4 months I decided to meet her in person and I came to the Philippines to be with her....I was able to meet her entire family and we have plans to marry and build a family.....Again thanks to this website for their help in making our dreams come true....
Isabelita
"Thank you AsianDating!"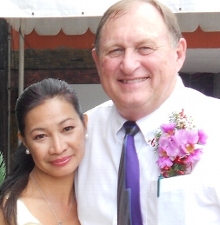 Dear team AsianDating,
I can't wait that it will be featured here to inspire other members of this site. I and John started our communication last July 14, 2011 and decided to see me in person last November 3, 2011. We easily get close and kept our burning feelings as we were counting the days on the calendar for his next trip. Recently, he returned last September 5, 2012 and we got married on September 24, 2012. Thank you very much AsianDating for being a strong bridge from US to the Philippines. More power!!
Isabel and John
Tuyen
"Thank you AsianDating!"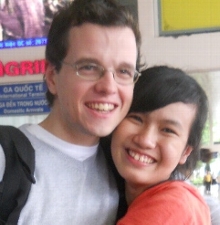 Hallo! I'm 20 years old, a little Vietnamese girl. I'm really happy now because I've found my missing piece in AsianDating. Thanks so much for making incredible relationship between us. He's from France. 24 years old, he's a chef. I met him on February 2012, and we started loving each other on March 3 2012 (3/3/2012 is unforgettable day) I think my destiny is him. After saying love to me, he booked ticket plane to fly to Vietnam on Sep 11th 2012. Every day, we chatted through skype, he called me and we started to count down together. 176 days, half of year, I wait for him and I have a happy story. He and his family spent 11 days in Vietnam with me and that was the greatest time in my life. So romantic, so warm and full of enjoyment. The day before coming back France, he gave me an engaged ring. That's a promise for making a wedding day in 5 years later. God Bless! I will never leave him , that's eternal love. I'm sure! I hope I will be the last one who company with him until the last day of my life. I want to say thank you AsianDating over and over. Next year, I will try to make visa to come France and we will enjoy happiness together. Oh god! I cry now cuz I miss him so much.
Tuyen HCM City -
Dag ivar
"Thank you AsianDating!"
Jeg fant verdens nydeligste og en helt fantastisk jente her inne:) Hun er fra Filippinene, men bosatt her i Norge. det er jenta jeg har lyst å dele resten av livet med og vi håper å kunne gifte oss innen få måneder. takk for siden deres!!
Dag Ivar og Emma
Jenylyn
"Thank you AsianDating!"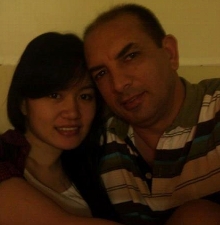 about a 1 month chat he finally come here in philippines to meet in person,,then we are happy together now,,,we plan to marry soon,,,,thank you asian dating .com...
Cupid Media、Cupid Mediaのロゴ と AsianDating はCupid Media Pty Ltd のトレードマークです。