Muutama Onnellinen Tarina
Shynne
"Thank you AsianDating!"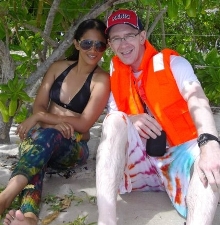 I would like to say thank you in AsianDating.com coz through this site I found my bf now...GOD BLESS....
Lairat
"Thank you AsianDating!"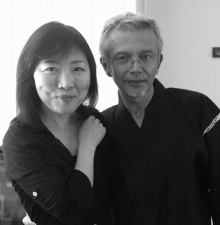 Nice website.
I like certified profiles. I found her because of you. It is great. You are doing a great job.
Thaks a lot.
Marie
"Thank you AsianDating!"
THANK YOU ASIANDATING I FOUND MY MAN HERE...
I meet my husband here last february 2012, his name Harry 54 yrs. old. We chat through skype & he called me everyday until he visit me in the Philippines last march 16, 2012. Our communication not too long only a month. He meet my family and he is having a good time for me while he is with me. When he get back to south africa he decided me to visit him so it happens last april 2012 so we decided to get married May 7, 2012 in the house of Rev. Andre Louwrence in the province of Murraysburg. Now, we are very happy living together in North west Bloemhof South Africa. Thank you so much asiandating for helping everyone to find their true love. I wish you all the best and keep up the good work.
Regards, Marie and Harry from North West South Africa
Amos
"Thank you AsianDating!"
Blessed thanks to AsianDating:
I met Julie Anne on AsianDating on October 10th, 2011 while on vacation with my daughter in Seattle Wa. It was just a moment of time that we just happen to be online at the same time. We met and became good friends with very similar backgrounds and had much in common to share with each other. Over our time shared together we developed a love and became very much in love with each other. I can honestly say that compatibility and friendship is the most important thing to search for in the one you love. With the help of Asian Dating It became a dream come true for us. Happily Married on July 21st, 2012 at the Vista Rocks In Lake Tahoe Nevada. I will never forget that day we joined our Souls together.
Thank you very much Asian Dating and the best to all in search of love.
Amos and Julie Anne
Chuck
"Thank you AsianDating!"
THANK YOU ASIAN DATING
According to God's plan, and through the help of Asian Dating. I found the answer to my prayer. On May 19th I sent a simple email to Emma(41). In just a matter of days I found myself asking her to marry me, and to my surprise she said yes. I was looking for a tall asian woman, which she is not, and she did not have an interest in American men, which I am an American man. I had hide my profile and by the time she saw it, it was too late, we had both fallen in love. We both know this happened according to God's plan. If I had not hidden my profile she probably would have not answered my email. In July I flew to Indonesia and we were married in Manado, Indonesia on July 22. Not only did I gain a lovely and loving wife, but a loving son as well. We are now in the process of obtaining their Visas and my wife and son will soon join me in the U.S.A. Thank you Asian Dating, and thank you God. '
Cupid Media, Cupid Media -logo ja AsianDating ovat Ecom Holdings Pty Ltd:n rekisteröityjä tavaramerkkejä ja niitä käytetään Cupid Media Pty Ltd:n luvalla.