Muutama Onnellinen Tarina
Jean
"Thank you AsianDating!"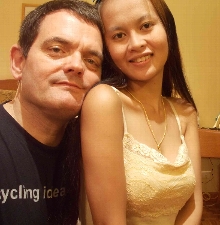 I have found on this nice dating site Asiandating my sweet and pretty future wife. and now we are fiance. She is from Cebu Philippines and me From France. Thanks AsianDating..!
Geraldine
"Thank you so much AsianDating"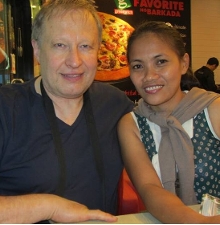 Thank you so much AsianDating, through this site i found my real one. We met in April 2012 and we started to chat. In September, he decide to meet me. I am so thankful to our GOD, he used this site to give a man that can take care of me and is always loving to me. We decided to get married in April 2013 but he got in a car accident so i think it must be our first trial but i am so thankful to GOD because he gave him a 2nd life and now we still together. Thank you so much AsianDating and more power.
David & Lynn
"Thanks to AsianDating for the love of my life!"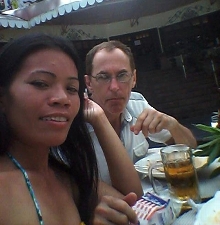 I met Lynn on AsianDating in February, and we began e-mailing immediately, then we began to develop a real friendship. She was in a troubled relationship and looking at other possibilities. We met in late April to see what could happen between us. After some difficulties, we knew we had to be together and got engaged in May. Thanks to AsianDating for the love of my life!
Hazz
"Thank you AsianDating!"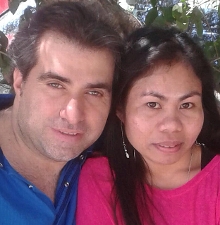 thank you asian dating team for making this site.you did a grateful job!through this site i found my partner.i am always regrets that maybe i cant found a good and honest man,but atlast i am happy that now i found him.un expected moment for me cuz on the first time we meet he surprised me and gave me an engagement ring..now,we have good communication even we are far each other,but anyway im hoping that we gonna have a good future..once again thanks asian dating site!god bless everyone.HAZEL AND NICOLA
San
"Thank you AsianDating!"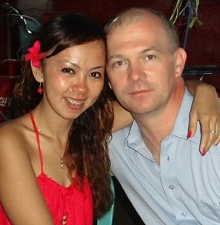 I've meet my Sayang through this site. Thank you so much Asian dating for all this opportunities to make the world smaller and give a chances for people to find their love. My love is from Germany and I'm happy with him cause we have some common interest similar how to see the point of life. Well wish you all good luck to finding your right one. Never give up because good thing takes time. Piza n Marc
Cupid Media, Cupid Media -logo ja AsianDating ovat Ecom Holdings Pty Ltd:n rekisteröityjä tavaramerkkejä ja niitä käytetään Cupid Media Pty Ltd:n luvalla.