Featured Success Stories
Shane
"Thank you AsianDating!"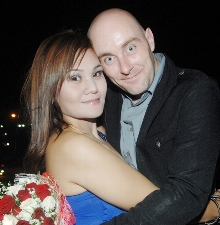 We met on this wonderful site in June 2011 and spent every day together on video till September when we met in Philippines. We married in October 2011 and are now living our dream and starting a family. thank you so, so much AsianDating for all you have done. You have changed our lives forever and we would like to thank you from the bottom of our hearts. keep up the great work and god bless.
Analyn & Shane
Maria elena
"Thank you AsianDating!"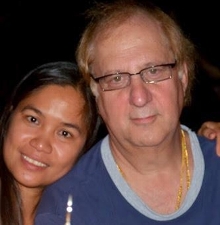 Hi Thanks for this site.I found my real love in this site.last november 6 2011 I find Dan and I'm engaged for him nowlast april 9 2012... Thank you AsianDating. Me and Dan say Thank you very much.... Good Bless
Jhonalyn
"Thank you AsianDating!"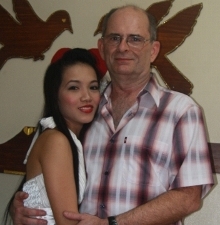 I met Wayne here in November 2011. In January,Wayne came to the Philippines and we were married on January 8th. I just want to thank AsianDating.com. And to all those who are serious here, keep looking, you will find true love as I did. We are so happy together now.
Julie
"Thank you AsianDating!"
I found my soulmate here on this site. We married in March. Thank you so much.
Joy
"Thank you AsianDating!"
I have found my partner here in this site. I am so thankful and happy thanks to this site more power and ill post more testimonial soon...God Bless...
Cupid Media, the Cupid Media Logo and AsianDating are trademarks of Cupid Media Pty Ltd.