Témoignages
Daniel ng
"Thank you AsianDating!"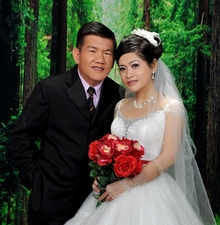 Daniel & Daisy,
Thank you Asian Dating for introducing a lovely and kind heated lady into my life & I will always cherish the moments how we met & chat online until we got married. Now we wish Asian Dating all the best for their future prospects & hope it will be the best website where singles can find their soul mates and settle down. Good luck to all members of Asian Dating & May God Bless All of You in searching for your Soul mates.
Michael
"Thank you AsianDating!"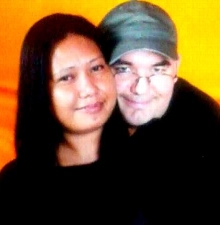 It was September 4th, and I had almost given up. I had had a bad experience with a woman that turned out to be misrepresenting herself, and was somewhat unsure about continuing my search here, when an Instant message popped up. I almost ignored it, but something told me to go ahead and let it through. I'm glad I did. From the first moment we started conversing she drew my interest in. She was polite, funny, and not at all like the women I have known before. Unlike what one would expect, her grasp and use of English was on par with women that live in the U.S. It didn't take long for us to choose to move our conversation to a video chatting program, because as wonderful as text can be, it lacks the ability to use tone and facial expressions,. Within two weeks we had made plans to meet up during a visit I was going to take to the Philippines. We continued to talk every day on Skype, becoming closer and closer. I bought a ring for her, and when I arrived at the Airport in Cebu, she was there waiting for me. We spent our time together in the Philippines exploring, laughing, and falling deeper in love every day. We visited her family, and observed All souls day with them. By the time I returned home, she was wearing the ring, and now we are waiting on the processing of the K-1 visa. The story is not over, it is only beginning. We have the rest of our lives together for our story to unfold. Thank you for making our meeting possible.
Ireen
"Thank you AsianDating!"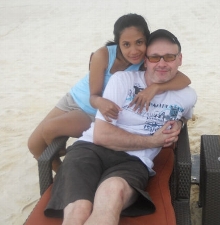 I would like to say thank you for this site...coz through this i found my boyfriend..just after 3 months we meet here and he visit Philippines just to meet me..
Me and Louie are in good relation now..
Thanks alot..
Jeneva
"Thank you AsianDating!"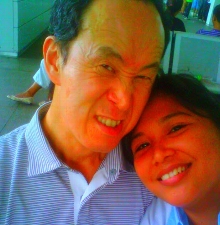 thank you for asiandating.com to find my partner...we are happy together now...
John
"Thank you AsianDating!"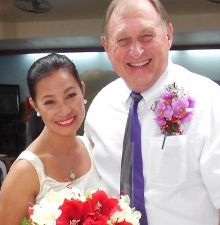 Thank you, Asian Dating. With the help of your site and God's intervention, I was able to find, meet, fall in love with and marry the love of my life. We first showed interest in each other on July 15, 2011. We then exchanged email, chatted and used video chatting for three months until we became very close. Then we knew the only way to confirm our feelings was to meet in person. I arrived in the Philippines on Nov. 3, 2011, for the most wonderful seven days of my life. We met and knew immediately that we were soul mates destined to share a life together. I departed Nov. 11, 2011, and we immediately began planning for our marriage in 2012. After more weeks and months of online bonding and planning, we designated Sept. 2012, as the month for the BIG DAY. On Sept. 24, 2012, we became husband and wife and celebrated in fine Filipino tradition. We now wait for the processing to be completed so Isabel can join me in the USA and begin to live together for the rest of our lives. I am the happiest man on earth, and I want the world to know it. To all of those using your site and are committed to finding the love of your life, GO FOR IT! He/she is there and waiting for you. Thanks again AsianDating. Sincerely,
Cupid Media, Le logo Cupid Media et AsianDating sont des marques deposées de Cupid Media Pty Ltd.