Témoignages
Jean-claude
"nous nous sommes maries"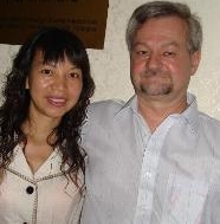 nous nous sommes rencontrer ici sur A E et nous nous sommes marier en chine et nous serons heureux pour toujours, notre relation a dure une annee sur ce site et puis nous nous sommes rencontrer une premiere fois en chine et la deuxieme fois etait la bonne. nous desirons souhaiter bonne chance a tous ceux qui croit en l amour
Eric
"J'ai rencontré XueFen en chine au mois de octobre suite à notre rencontre sur asiandating"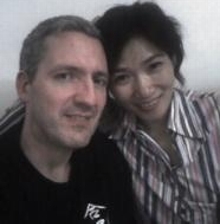 J'ai rencontré XueFen en chine au mois de octobre suite à notre rencontre sur asiandating,c'est vraiment génial,elle est formidable,nous vivons un amour parfait et feerique,c'est vraiment la femme de ma vie,nous allons nous marier en mars prochain,elle viendra vivre en France et nous projetons deja un bébé,merci asiandating et encouragements à tous les memebres,l'amour sincere existe vraiment sur ce site
Gaetan & Christa
"Thank you AsianDating!"
I finally found the person who was meant for me, her name is Christa. I met her the first day of my registration. All started here with messages and jokes about fishing, and now I can not live without her. I can say that it is from this momment that I began to live.
Ben
"Thank you AsianDating!"
I have found my true love on this site!Im so happy.This is by far the best dating site of all.I have tried them all you name it ive tried.This is the only site i have been able to contact woman on that are real and sincere.First contact is eye contact.I saw her picture and thought she was the most beautiful.Then we started to talk and fell inlove instantly finding out she was as sweet inside as she looked outside.now we spend hours everyday talking in video chat on skype and cant get enough of eachother.Soon i will go see her in her country and ask her to marry me.Im sooooooo in love.I have to add:here are some tricks to help you find out if the person your talking with is real.Because theres so many scamers out there and myself have been scamed on this site too.It was my fault for not beeing careful enough.First ask for video chat.As a full memeber standart members can video chat you.You cnat trust what you cant see.The person your talking to can have a pretty picture but could also be of same sex as you if your straight or not be the person on the picture.Every computer now days have cams so if the person has any reason not to have a cam DONT TRUST THEM its the safest way trust me.Second If theres any talk about money for any reason as sad as they may sound,block that person.This site is definitely the best :)
Cyrille
"Thank you AsianDating!"
je vous remercie pour avoir créer ce site .j'ai trouver la femme de ma vie .le site est un peu chère mais quand t'on aime on compte pas .mille merci et bonne continuation a vous .
Cupid Media, Le logo Cupid Media et AsianDating sont des marques deposées de Cupid Media Pty Ltd.